Sa Winfield
From RockyWiki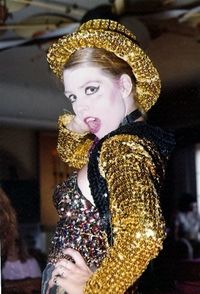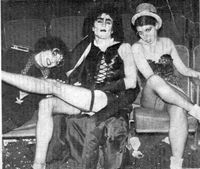 Sa Winfield is an American Rocky Horror Elder. She played Columbia with The Rocky Horror Revue.
Cast Affiliations
Theaters Attended
Conventions Attended
1980: The First Annual Transylvanian Convention (Hollywood, CA)
2005: RHPS 30th Anniversary (Hollywood, CA)
Misc. RHPS Performances/Appearances
Sa is featured in Creatures Of The Night: The Rocky Horror Picture Show Experience by Sal Piro.
Other Media
Rocky Horror Picture Show at Tiffany Hollywood and Fox Venice 1978 [1]
Circus Magazine Clipping [2]